Our Advisors
A prominent and influential advisory team significantly engaged throughout ORI Capital's investment cycle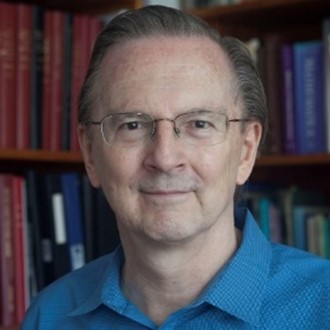 Jack Szostak, PhD
Dr. Szostak is a 2009 Nobel Prize Laureate in Physiology or Medicine for the discovery of how chromosomes are protected by telomeres. He is currently a Professor of Chemistry and Chemical Biology at Harvard University, Professor of Genetics at Harvard Medical School, an Investigator of the Howard Hughes Medical Institute, and the Alex Rich Distinguished Investigator at Massachusetts General Hospital. Throughout his career Dr. Szostak has focused on nucleic acid biochemistry, including seminal work on DNA repair, telomeres and telomerase, and the laboratory evolution of aptamers and ribozymes. Dr. Szostak has been closely involved with the commercial aspects of biotechnology for over 40 years. Dr. Szostak is the scientific co-founder and Chair of the SAB of Ra Pharmaceuticals, a publicly traded company developing novel complement-based therapeutics. Dr. Szostak is also the Chair of the SAB of Moderna, Inc., a publicly traded company developing mRNA therapeutics. Dr. Szostak has a strong interest in helping innovative biotech companies reach their full potential by bringing useful new therapies into medical practice.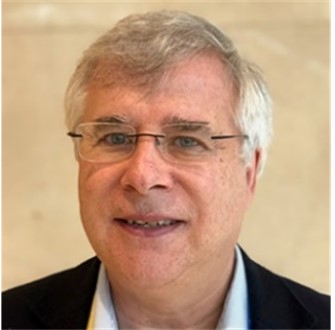 Paul Waring, PhD
Dr. Paul Waring is an anatomical, molecular and translational pathologist who is a pioneer in the application of molecular and genomic technologies to cancer diagnostics and cancer drug development. Dr. Waring served in various senior academic and industry positions including Director of Pathology at the Peter MacCallum Cancer Centre in Melbourne Australia, Senior Director of Pathology and Diagnostics at Genentech, Chair of Pathology at the University of Melbourne, and Vice President of Medical Innovation at Roche Diagnostics. He has published over 140 scientific articles and abstracts and served on numerous committees and advisory boards in the fields of cancer molecular pathology and personalized medicine. He earned an MBBS degree from the University of Western Australia, completed anatomic pathology training at the Queen Elizabeth II Medical Centre in Western Australia and a PhD in Cancer Biology from the Walter and Eliza Hall Institute at the University of Melbourne.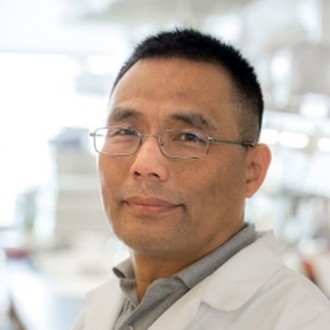 Qilong Ying, MD, PhD
Dr. Qilong Ying is a Professor in the Department of Stem Cell Biology & Regenerative Medicine, Eli and Edythe Broad Center for Regenerative Medicine and Stem Cell Research, University of Southern California ("USC"). He received his Ph.D. in molecular biology from Shanghai Medical University, China and pursued postdoctoral training in the laboratories of Professor Houyan Song at Shanghai Medical University and Professor Austin Smith at the University of Edinburgh. His research focuses on expansion and therapeutic application of embryonic and adult stem cells. He has received several prestigious awards and recognitions, including Science's Top 10 Breakthroughs of 2010, the 2011 Phi Kappa Phi Faculty Award at USC, and the 2016 McEwen Award for Innovation, the highest honor bestowed by the International Society for Stem Cell Research (ISSCR). He has co-founded a stem cell-based immunotherapy company and serves on the scientific advisory board of two biotech companies.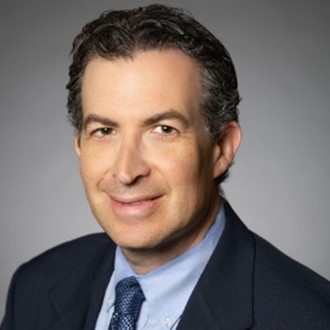 Mark Feinberg, MD
Dr. Mark W. Feinberg is a cardiologist at Brigham and Women's Hospital (BWH) and an Associate Professor of Medicine at Harvard Medical School. In addition, he is an affiliated faculty member at the Harvard Stem Cell Institute. Dr. Feinberg has held various leadership roles in cardiovascular research including his service on national peer review study sections, editorial service, and as a Co-Chair of the Brigham Research Institute's Cardiovascular, Diabetes, and Metabolic Disorders Center. He is passionate for translating biomedical discoveries into rationale therapies for biotech companies. Dr. Feinberg received his medical degree from Medical College of Pennsylvania. Dr. Feinberg is a member of the American Society of Clinical Investigation and has received several major research awards including an AHA Louis N. and Arnold M. Katz Prize Finalist and the David W. Haack Memorial Award.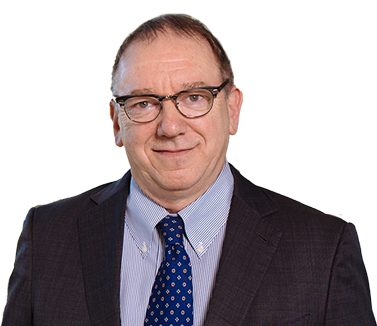 James Mulé, PhD
Dr. James Mulé is a member of the National Cancer Institute Director's Board of Scientific Counselors; and Associate Center Director for Translational Science, Interim Associate Center Director for Basic Science, the Michael McGillicuddy Endowed Chair for Melanoma Research and Treatment, and Scientific Director of Cell Based Therapies at the Moffitt Cancer Center. Dr. Mulé was designated "Master of Immunology" by the American Association for Cancer Research's journal Cancer Immunology Research, is recognized for his research and clinical trial contributions to cancer immunotherapy, particularly in solid tumors. His clinical research group is involved in developing and validating genomic signatures of immunotherapy response to recognize and destroy tumors. The translational work in these areas has helped to develop new treatments for advanced cancer patients.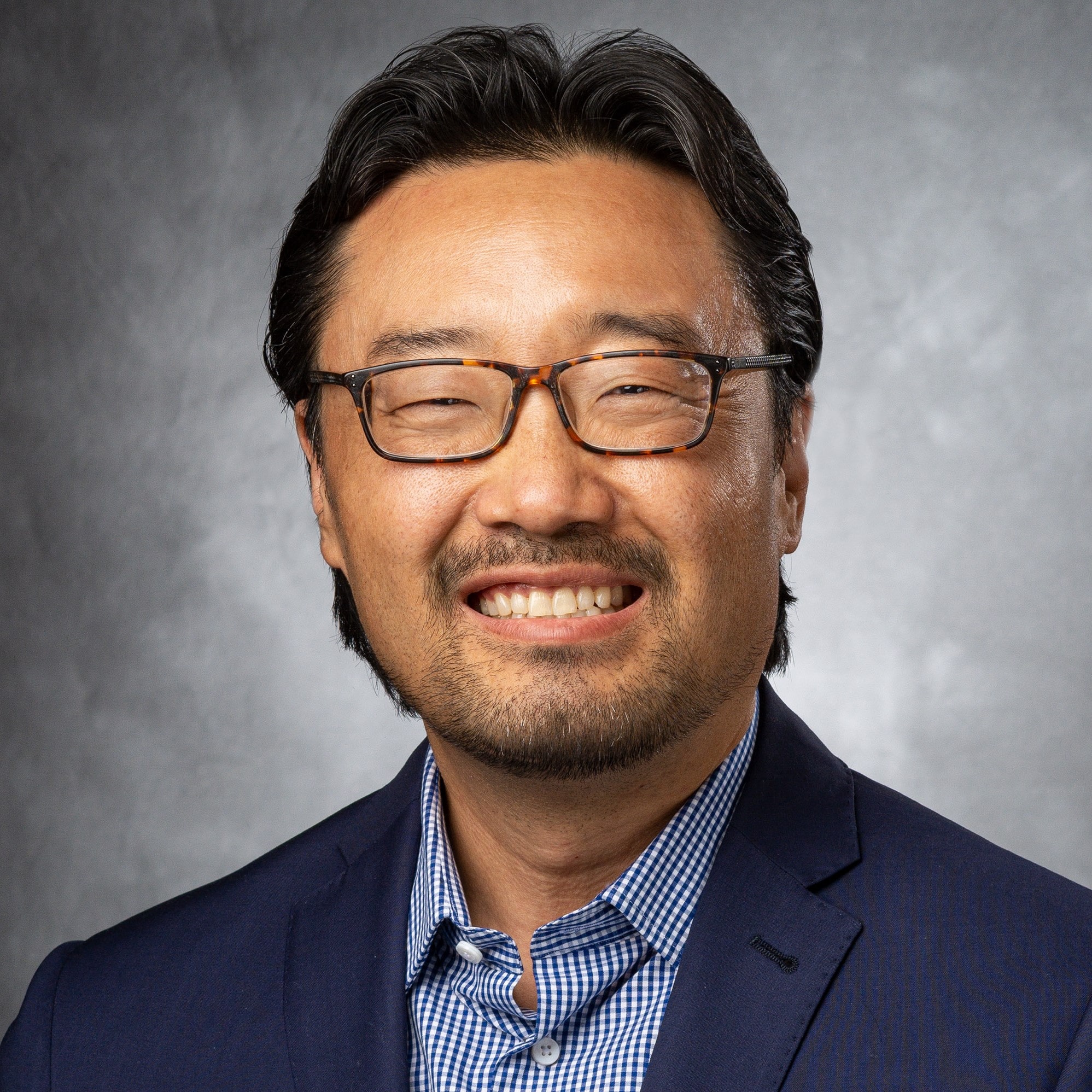 David S. Hong, MD
Dr. David S. Hong is a Professor and Deputy Chairman in the Department of Investigational Cancer Therapeutics, Division of Cancer Medicine, at The University of Texas MD Anderson Cancer Center. He was instrumental in forming one of the largest and most innovative Phase 1 clinical trial units in the world, with over 1200 patients enrolled in clinical trials in FY2018 and over 228 active ongoing clinical trials. Dr. Hong has been the Principal Investigator of over 100 research protocols that involve a wide range of sponsors, including the Cancer Therapy Evaluation Program (CTEP) at the National Cancer Institute. He has been involved in the early development of cabozantinib, siltuximab, dabrafenib, trametinib, regorafenib, lenvatinib,and larotrectinib that have led to FDA approval. He is an expert on c-Met ,NTRK, and KRAS and has led several national trials such as the c-Met amplified, c-Met exon 14 deleted, and NTRK arms of the NCI-MATCH trial. He has been awarded the ASCO Young Investigator Award, the Jesse Jones award, the Best Boss award at MD Anderson, the Irwin Krakoff Award for Clinical Research and the Gerald P. Bodey award for education, and Mentor of the year award in the Division of Cancer Medicine, MD Anderson.